Foundation Waterproofing
Creating a Barrier to Exterior Water

Streambed Repairs
Directing Water Away from Your Home

Retaining Walls
Controlling Erosion on a Slope

Egress Windows and
Basement Walkouts
Finishing a Basement to Code

Erosion Control
Managing Surface Drainage
Exterior Waterproofing Experts Specialize in the Following Warrantied Waterproofing and Drainage Services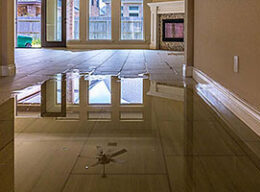 Interior
Waterproofing
Repair Wall and Floor Cracks
Interior Waterproofing System
Sump Pump
Eliminate Mold & Mildew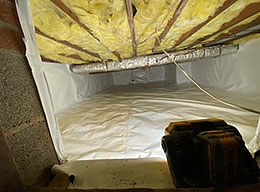 Crawl Space
Encapsulation
Seal Crawl Space Vent
Airtight Vapor Barrier System
Dehumidifier
Reduce Risk of Mold & Termites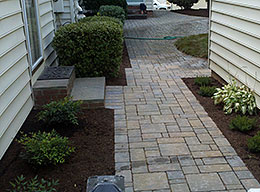 Hardscapes
As Part of Waterproofing Project
Patio Pavers
Walkways
Concrete Pavers
Trees & Plants
Excellent
Warranty
Lifetime Interior Waterproofing
Lifetime Foundation Wall
Plants and Trees
Exterior Drainage Systems
For Basement Waterproofing, Foundation Repair, Yard Drainage, Erosion Control and Grading in Vienna and Fairfax, Call Exterior Waterproofing Experts Located in Fairfax, VA
When it comes to basement waterproofing, repairing water leaks and seeping cracks, sealing leaky walls, and fixing water seepage and exterior drainage issues, no company does it better than the professionals at Exterior Waterproofing Experts serving Northern Virginia, Vienna, Fairfax County and Arlington, VA.
Exterior Waterproofing Experts, a division of Clifton Contracting, is a Class A General Contractor operating in the state of Virginia since 1997. With years of experience helping residential homeowners and commercial businesses with water drainage problems, their number one objective is to implement exterior water drainage solutions to keep your home and business interior dry.
Waterproofing protects your prized home investment against costly water damage. The team at Exterior Waterproofing Experts, are
masters at basement waterproofing and yard drainage waterproofing systems. If you need help eliminating the source and cause of water damage to your home, Exterior Waterproofing Experts is there to help.
"We've kept numerous homes and basements dry in Vienna, Fairfax and Arlington, VA by implementing exterior waterproofing and yard drainage solutions that control water access before it can enter a dwelling. Our job is to keep water as far away from your home as possible."
Call Exterior Waterproofing Experts: 703-830-6103
Email: info@exteriorwaterproofingexperts.com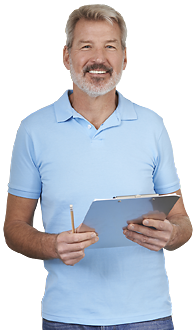 Free Consultation
Contact us to have an Exterior Waterproofing Expert assess your exterior drainage issues today!
Need an Egress Window for a Basement Bedroom?
Call Clifton Contracting Egress Window Division of Fairfax, VA.
The Exterior Waterproofing Experts Advantage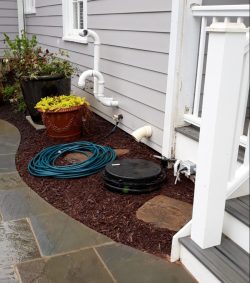 Serving Northern Virginia for more than 20 years
All in-house employees to serve you
Carpenters in-house for any unforeseen needed repairs
Soil and structural engineer on staff
OSHA approved shoring for safety in deep excavations



What Our Clients Say About Waterproofing & Drainage
"Evan came out to examine my issue, clearly explained my options, and fixed the issue caused by another contractor—and missed by another contractor. Very professional and knowledgeable. I highly recommend Exterior Waterproofing Experts. They are the best I've encountered in Northern Virginia."
"Highly recommended. We spoke with over 10 contractors to get an egress window installation in our townhome but none matched the professionalism and service offered by Clifton Contracting. The process was explained upfront, the quote and contract were clear, and the team was professional and delivered excellent quality. What seemed like a complicated job to us (and the other contractors) was a straight-forward project for this team, and it was the best value overall to include quality materials. In fact, the end cost was less than half of what one contracting team wanted. All in all, these are the specialists you want if you're adding a basement bedroom, egress window, or similar."
"I found my basement had some mold… I am so happy I finally called Chris. He is very professional…he not only told me to fix the exterior but also explained why…They completed the exterior waterproofing and also replaced several downspouts with pop-up drain at the end. When they finished the work, they cleaned the site and spread the grass seeds and straw too."
"The owner, Chris, came out to meet with me…He took his time looking at the damage inside, as well as the grade of the property, existing downspouts, etc. The work was done quickly and professionally, and the crew finished in about 2 days…Overall, this was an outstanding experience, and we would definitely use this company again."
"On time, courteous, cleaned up like it never happened. No hidden fees, best price of multiple quotes!"
"I contacted Chris at Clifton Contracting to find a drainage expert, as he had finished the basement, and was surprised to find out that he does drainage work as well. Chris and his team at Exterior Waterproofing Experts responded quickly to my problem and stemmed the flow of water into my house."
"They performed the work as proposed and we are happy with the outcome. The workers were professional and kept the Job site clean after each days work. We would use them again."
We Provide Basement Waterproofing and Drainage Solutions to:
Residents of Northern Virginia including: Arlington County – Fairfax County –Loudoun County – Prince William County – Vienna, VA – Fairfax, VA – Arlington, VA – Falls Church, VA – Alexandria, VA – Great Falls, VA – McLean, VA – Centreville, VA – Herndon, VA – Reston, VA – Sterling, VA – Ashburn, VA – Leesburg, VA – Oakton, VA – Burke, VA – Fairfax Station, VA – Manassas, VA – Gainesville, VA – Tysons Corner, VA – Woodbridge, VA – Annandale, VA – Chantilly, VA – Springfield, VA – Mt Vernon, VA – Lorton, VA – Dale City, VA