For Cracks and Foundation Repair In Vienna and Fairfax, VA, Choose Exterior Waterproofing Experts in Virginia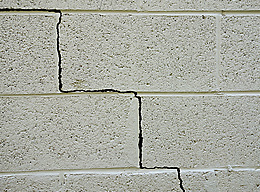 Settlement cracks or flaws in a foundation can lead to serious water damage in your basement, especially susceptible are homes located in Vienna, Fairfax and Arlington where calls about water damaged basements continue to rise. Exterior Waterproofing Experts in Virginia specialize in crack and foundation repair and foundation stabilization.
Whether you need to repair wall cracks in a basement foundation with carbon fiber reinforcements, or your home is in need of wall anchor systems and/or helical piers, Exterior Waterproofing Experts in Northern Virginia will employ the best solution to fix your foundation issues.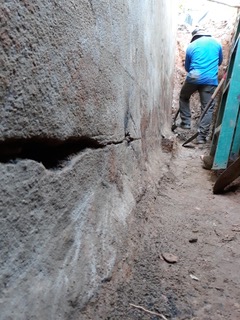 Exterior Waterproofing Experts will evaluate the severity and extent of your foundation problems or damage, explain what your viable options are and the various benefits of each. Foundation problems are usually a combination of structural damage and the waterproofing issues that caused the damage. We use a variety of methods to stabilize existing walls such as carbon fiber or iron wall reinforcements, wall anchor systems and/or helical push piers. Exterior waterproofing experts has years of experience helping homeowners in Vienna, Fairfax, and Arlington Virginia with their foundation and waterproofing problems. We will do our best to explain every viable option to solve your problems with our thoughts and recommendations on why you might consider each. When it comes to waterproofing basements or repairing foundations, Exterior Waterproofing Experts has the right solution for every problem.
We employ the following processes in Virginia, Maryland and Washington DC to repair cracks and the foundation of your home:
Carbon Fiber Reinforcements
Steel Reinforcement Beams
Wall Anchor Systems
Helical Piers
If you need help with foundation repair in Fairfax, Vienna and Arlington, VA call Exterior Waterproofing Experts today.